I'm sure many of you can relate when I say we've all gained a bit of pandemic weight. I mean, can you blame us; staying at home, binging TV shows and snacks galore. Hence, many have taken to getting back to the gym to work out and get fit through a healthier lifestyle. However, don't think about working out if you don't have a Beauty Insider approved gym bag to bring along with you.
Workout Essentials You Should Have In Your Gym Bag
Workout Clothes
Nothing is more frustrating than forgetting to bring a necessary piece of training equipment. Blisters and chafing might be the result of a lost pair of socks, which can turn an otherwise good workout into a disaster. If you're not going to the gym in your exercise clothes, make sure you have a new set in your gym bag. A gym bag must-have is a breathable, well-fitting attire consisting of a top, bottom, hair ties and socks.
Gym Shoes
Although your gym shoes may appear to be an obvious thing, it's crucial to remember the precise sort of shoes you'll need for each session. You don't want to show up for a spinning class only to discover that you're wearing cumbersome jogging shoes. There are some excellent all-purpose athletic shoes to wear to the gym, but you'll get the most benefit from matching the proper shoe to the right activity. Weightlifting, cross-training, indoor rock climbing, and indoor jogging all have shoes built expressly for them.
Water Bottle
You already know how vital it is to remain hydrated, so bring a water bottle with you. Continual excursions to the water fountain will eat into your training time.
Gym Towel
Even if you don't sweat much, any moisture left on the equipment might be felt by the next person who uses it. Cotton towels are typically preferred at the gym since the fibres are incredibly absorbent and dry quickly. Microfiber towels are also useful since they dry more quickly.
Bluetooth headphones
If you enjoy working out to music, you'll want to invest in a pair of Bluetooth headphones. When working out, you could use a conventional set of corded headphones, but wireless headphones are far more comfortable and tangle-free.
Workout log
Keeping track of your exercises is an excellent approach to guarantee that you stay on track. During your workout, have a notebook and pen with you, or take notes on your smartphone.
Workout snacks
Carry a few non-perishable things in your exercise bag because you never know when you'll need a snack. You might want to put a couple of energy bars in your gym bag as a pre-or post-workout snack.
Best Gym Bags In Malaysia
1. Adidas Defender 3 Medium Duffel Bag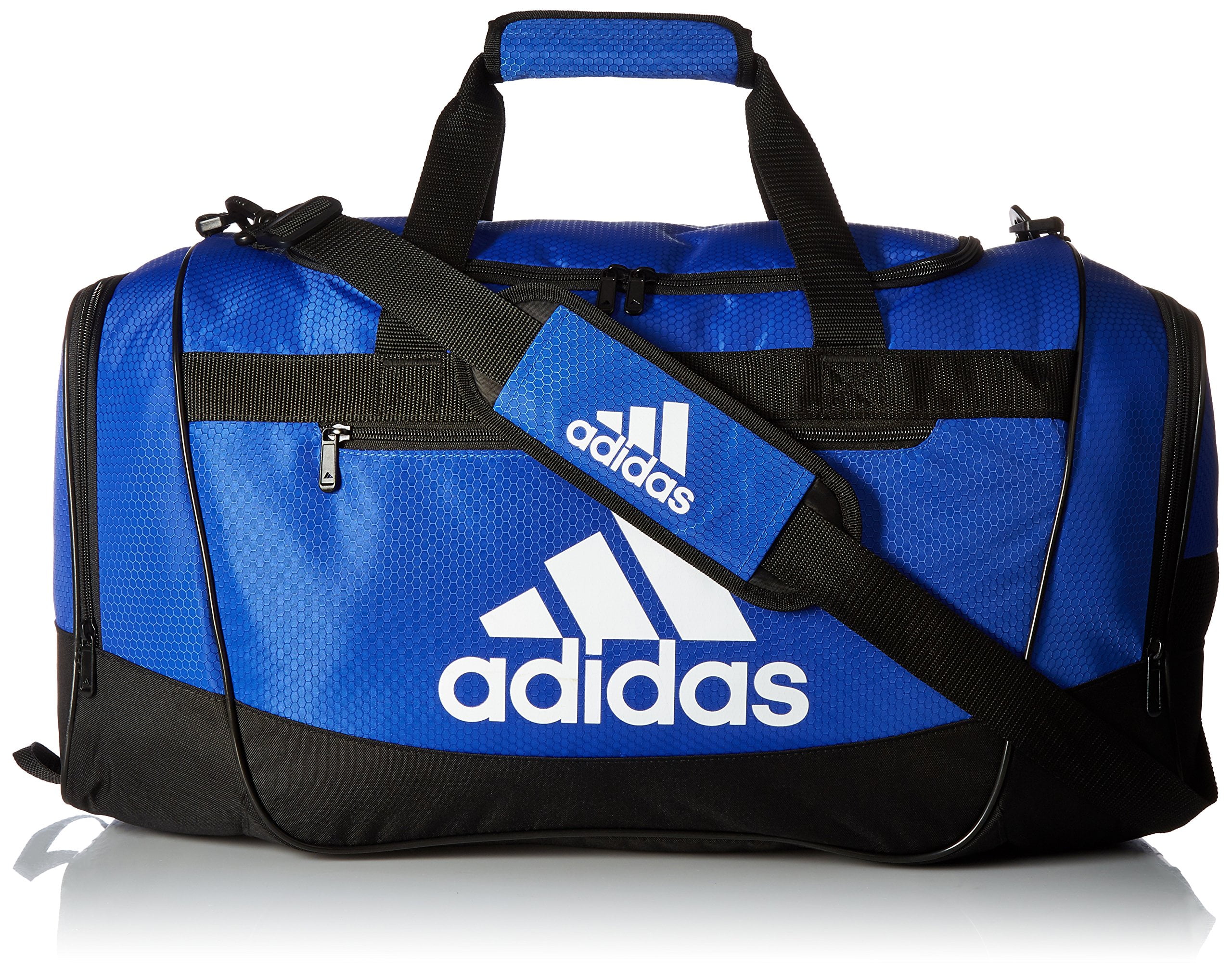 This budget-friendly choice includes all of the normal gym bag features, such as a large main area, a ventilated shoe section, and many pockets. Thanks to its overall appearance, it's also an excellent team sports bag. The Defender, which comes in a variety of colours, looks completely at home on the AstroTurf side-lines. Choose this Adidas duffel bag to proudly carry yourself and your belongings.
Why we love it:
Overall best gym bag for beginners
Can fill light equipment
Price: RM169.00
Where to buy: Adidas
2. Athleta Kinetic Gym Duffel
If you value space and organisation, the Athleta Kinetic Gym Duffel is the bag for you. It takes the hassle out of dragging about your training gear with its unlimited number of compartments and storage. There's nothing this backpack can't carry, from your spin shoes to your laptop. Not to add that the bag is made of a good, silky fabric that is easy to clean. When it becomes filthy, simply chuck it in the washing machine.
Why we love it:
Lots of storage space
Easy to clean
Price: RM292.00
Where to buy: Athleta
3. Nike Gym Club Women's Training Duffel Bag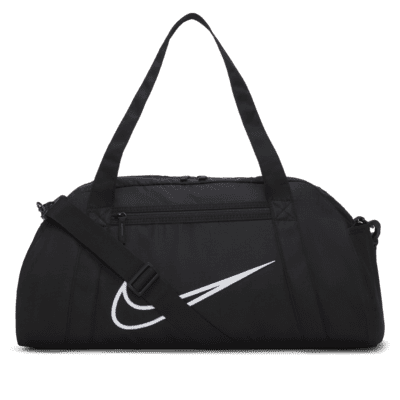 The Nike Gym Club Duffel Bag is lightweight and simple to carry, with plenty of room for all of your essentials. You'll be ready to exercise wherever your workout takes you thanks to the durable fabric and two additional pockets. This item is made out of at least 65% recycled polyester fibres. External compartments segregate your water bottle, shoes, and clothing, while an adjustable shoulder strap and trolley-compatible sleeve make transportation a breeze.
Why we love it:
Handy snap pocket
Lightweight
Price: RM145.00
Where to buy: Nike
4. Puma Active Training Shift Women's Duffel Bag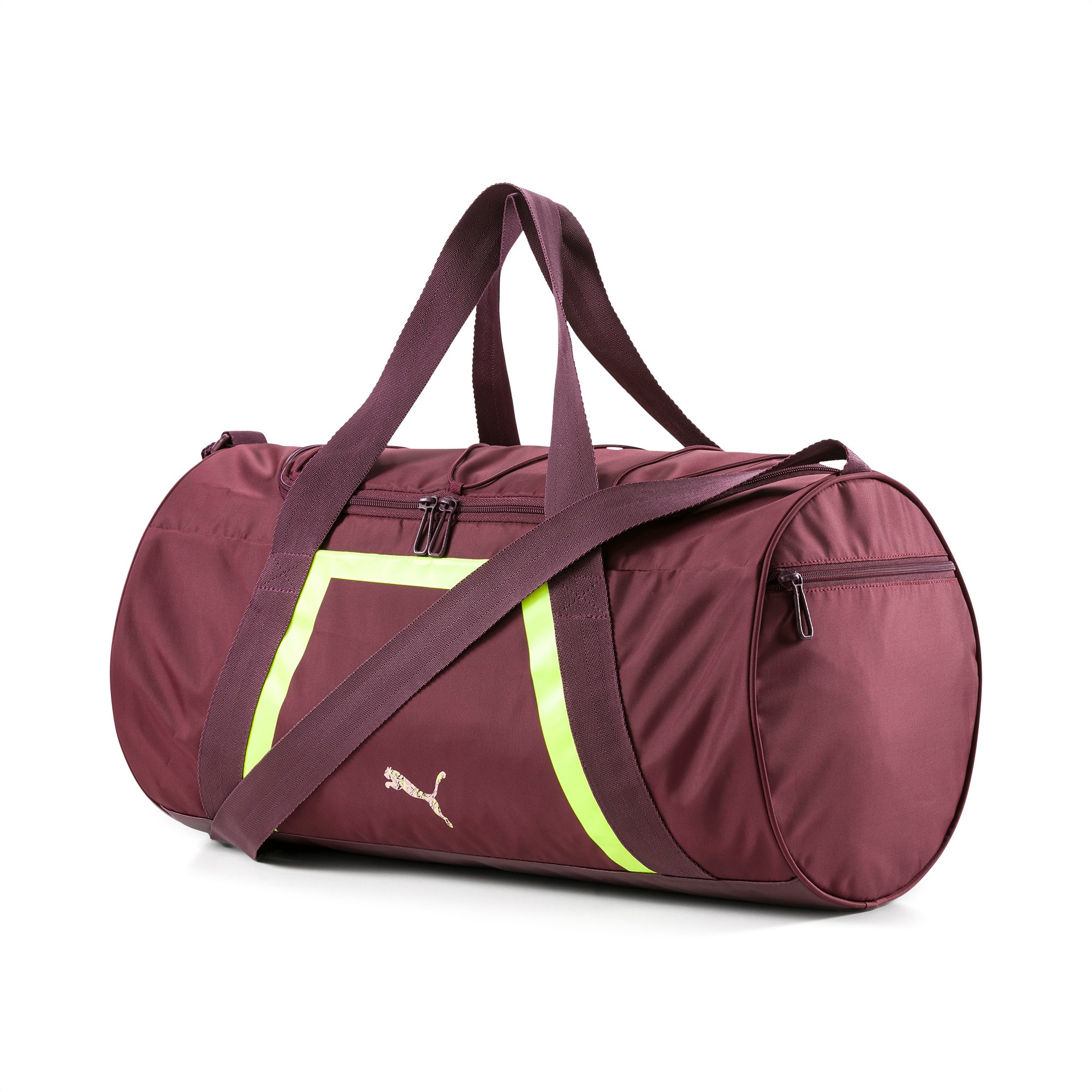 Although this Active Training model has vintage aesthetic elements, the structure is entirely current. The main compartment opens with two zips on the top, and there are two interior pockets, one with a zip and one with a slip-in. On the side, there's another zip pocket, and webbing handles and a shoulder strap give you a variety of carrying choices. On the front, a striped accent and the PUMA Cat Logo bind everything together.
Why we love it:
Dual webbing carrying handles
Slip in pockets
Price: RM259.00
Where to buy: Puma
5. Under Armour Undeniable Duffel 4.0 XS Duffle Bag
The Under Armour Undeniable Duffel 4.0 XS Duffle Bag is ideal for hauling your stuff since it has just the appropriate amount of storage for your day. The rain won't hinder you from getting where you need to go thanks to Under Armour Storm Technology, which provides a highly water-resistant coating to keep your valuables secure. The Heat Gear shoulder strap is adjustable and cushioned for total comfort, and the robust, abrasion-resistant bottom offers extra durability for long-term usage.
Why we love it:
Slim outer compartments
Adjustable shoulder strap
Price: RM169.00
Where to buy: Under Armour