How long has it been since the last time you and your family took a trip? Are your little explorers itching for a trip somewhere new? Why not start with Singapore! If you've got little kids, don't worry! Because all these activities and locations are very kid-friendly. We've got everything for everybody! The best part is there are a few promo codes up for grabs! So read on to find out what Glitz has planned.
Visit Singapore's Hydrodash and challenge your family to a duel! This experience is sure to get your adrenaline pumping as you make your way through this inflatable playground. Aside from that, this is also Singapore's first floating aqua park so your little explorers definitely don't want to miss out.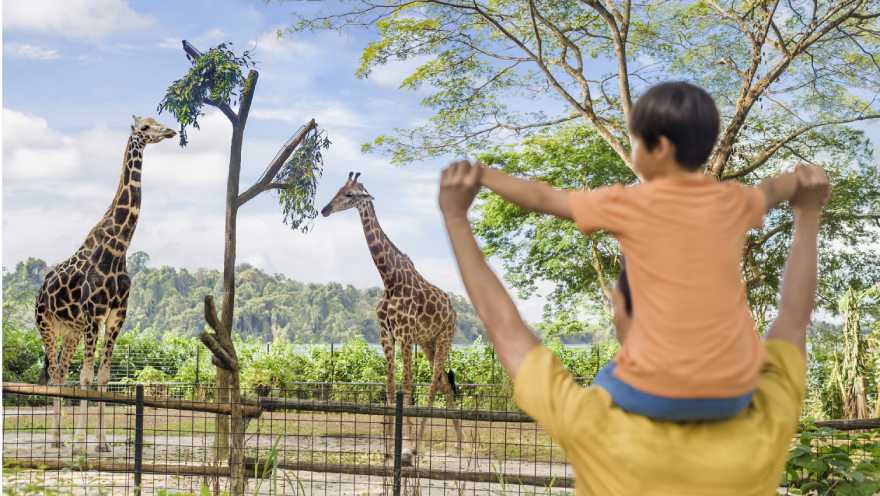 Wildlife and animal lovers will be delighted to visit Mandai Wildlife Reserve Singapore. Furthermore, Mandai Wildlife Reserve is also partnering with the Singapore Tourism Board to offer Malaysians 33% off when visiting! The discount applies to all three parks within Mandai Wildlife Reserve so you can visit the Night Safari, Jurong Bird Park and Singapore Zoo. Available from now till 22 July 2022, all you need to do is use the code MY33OFF when purchasing tickets right here. 
If you've never been on a cruise before, now's your chance! Hop onto Resorts World Cruises and sail off into the gorgeous sunsets. This is the place to create unforgettable memories with your family that will last a lifetime. Discover a range of fantastic activities including waterslides, ziplines for all ages, theatrical plays and rope courses.
Book lovers will want to get lost between the pages at Woods in the Books! This bookstore specialises in illustrated works and children's picture books. Step into a magical world filled with stories that will enchant readers of all ages. What's more, there are immersive programs like story reading, creator programmes and children's camps available.
With so many things to do in Singapore, it is time to pack your suitcases and go, go, go! After all, you want to create the best memories with your family and little explorers.