As much as we love our midnight mamak sessions, nothing can beat authentic Indian cuisine in high-end restaurants. The thick and delicious curry with fluffy and chewy bread is something that remains engraved in our minds. If you have not tried eating at high-end Indian restaurants then we really recommend doing so. This is because you get to expand your taste buds and try something completely new. And trust us when we say, you will not regret it. With that, Glitz is recommending you the best high-end Indian restaurants in Malaysia you must definitely visit this coming Deepavali!
12 Best High-End Indian Restaurants To Visit For Deepavali
1. Jhann
Tucked at Bukit Damansara is Jhann, a high-end Indian restaurant in Malaysia serving authentic North Indian cuisine. If you are not a big fan of overly spicy food, then this place is perfect for you. Jhann features an opulent setting, with checkered floors, statement pieces, and gold accents. In fact, the restaurant was inspired by the house of the Kardashian family, which explains the exquisite interior. But the fascinating part is not just the interior, it's the food as well. Every dish comes in the most stunning plating and exceeds expectations in flavour. To start, we recommend getting the papadum affair, a dish that features an array of four chutneys. Then, savour the butter chicken or palak paneer – both of which are our personal favourites.
Location:
2. Nadodi
It's a common saying that we eat with our eyes. And while some of you may disagree, we have to admit we get more excited when we see beautifully put together dishes. At Nadodi, presentation is intricately evident, as well as piquant flavours of course. This high-end Indian restaurant in Malaysia offers delightful tasting menus, which come with a vegetarian option too. However, meat-eaters can opt for the Nadodi Experience menu that comes with an RM530 price tag. Throughout the experience, you can savour truffle kurma, a seafood dish featuring caviar, and a unique burnt butter and brioche ice cream. Want to enjoy it in the comfort of your own home instead? Then take a look at the takeaway menu or the cocktail delivery menu.
Location:
3. Frangipaani
Located at The Republik in Damansara Heights, Frangipaani is one of the few high-end Indian restaurants in Malaysia that do Indian cuisine justice. The restaurant aims to bring Anglo-Indian recipes native of Goa to the Malaysian community. From the best-selling chaat to the drool-worthy chicken tikka masala, we promise that you will not regret paying Frangipaani a visit. As with every good Indian restaurant, the sweets are not to be missed. So we recommend trying the gulab jamun and rasamalai. The latter is basically milk dumplings poached in fragrant saffron and caramelised milk – yum!
Location:
4. FLOUR
When done right, fusion cuisine can be mind-blowing. This is why FLOUR is one of the few high-end Indian restaurants in Malaysia on our list. FLOUR is a combination of French and Indian cuisine, and they offer the most unique looking and tasting dishes you will ever find. Everything is traditional Indian flavours here, with a little French influence, and embodies the soul behind food. Just like Nadodi, FLOUR offers degustation menus, with a lovely vegetarian one. We do recommend trying the vegetarian menu, especially the crystal, which is a dish that highlights Spanish cherry tomatoes. The full experience menu is also highly recommended, with options like Canadian blue lobster tail and suckling lamb shank.
| | |
| --- | --- |
| For more information: | Website | Facebook | Instagram |
| Menu: | View here |
| Operating hours: | Daily 6pm–10pm | Closed on Tues |
| Contact details: | 012-960 0053 |
Location:
5. Kayra Kerala Cuisine
Are you finding for an Indian restaurant that's near you? Well, Kayra Kerala Cuisine nestles itself at Bangsar and is a hotspot for people looking to indulge in high-end Indian cuisine in Malaysia. This restaurant is built on family, which is why you can expect dishes that bring you back to your childhood. It is also a place suitable for family gatherings, where food will bring you closer than ever. Because of the fact that Kayra encourages family togetherness, you can share the biryani between three people. However, they do also provide individual dishes like a unique beetroot dish and lamb bonemarrow.
Location:
6. Gajaa at 8
Gajaa translates to 'elephant' in Sankrit and its positivity is what defines Gajaa at 8. They aim to bring only the finest Kerala cuisine to Malaysia, and we have to admit that they have. The environment of the restaurant instantly transforms you into luxurious locations in India, with stunning repeating motifs on the walls. Gajaa at 8 also doubles up as an event space for birthday parties and any other celebrations. Good food and great ambience? Count us in! When visiting Gajaa at 8, we recommend trying the Bahubali Biriyani Platter, a family special fit for up to six persons. In this platter, you can find prawn kizhi, chicken lollipop, meen pollichattu, and so much more.
Location:
7. The Ganga Cafe
We know that vegetarian dishes play a huge role in Indian cuisine. Thus, we're here to introduce you to a cafe that has been winning the hearts of the KL community. The Ganga Cafe in Malaysia specialises in vegetarian, vegan, and gluten-free Indian food. And one thing's for sure, they're turning heads and even converting some meat-eaters into vegetarians. If you plan on visiting The Ganga Cafe soon, we highly recommend the crispy samosas and the potato poori. They are not too spicy and instantly burst with hints of herbs and spices. The pani poori is also a must-try with its crispy exterior that cracks as you bite down, introducing you to the savoury sauce.
8. Betel Leaf
Located at the heart of Kuala Lumpur, Betel Leaf is home to Northern, Southern, and local Indian dishes that will satisfy your cravings. Specializing in authentic Chettinad, their dishes are made from homegrown vegetables, goats, and rabbits in their very own farm. Their food is packed with Indian-imported spices and flavours to ensure an authentic and hearty meal with each visit.

For more information:
Website | Facebook
Menu:
View here
Operating hours:
Open daily from 11am-11pm
Contact details:
+6012 3992312
+603 20325932
Location:
9. Royal Darbar Restaurant
Experience Indian fine dining in Chow Kit at Royal Darbar! The Muslim-friendly restaurant specialises in Northern and Southern Indian dishes. Some of the highly recommended menu items include Chicken Varuval (a chicken specialty originating from Tamil Nadu) and Palak Paner (pureed spinach curry).
| | |
| --- | --- |
| For more information: | Instagram | Facebook |
| Menu: | Available in the restaurant or for in-app deliveries |
| Operating hours: | Mon – Closed | Tues-Sun 11:30am-10:30pm |
| Contact details: | +60 1111652804 |
Location:
10. Moghul Mahal
The restaurant, which also translates to Moghul Palace, is home to authentic Northern Indian cuisine that is sure to become a staple when it comes to comfort Indian food. They create homecooked and affordable meals – from sizzling vegetarian / non-vegetarian tandoors to mutton curry. Taste authenticity with each meal that combines the taste inspired by the ancient Maharajas, Sultans and Nawabs of India, Pakistan and Arab.
| | |
| --- | --- |
| For more information: | Website | Facebook | Instagram |
| Menu: | View here |
| Operating hours: | Open daily from 10:30am-10pm |
| Contact details: | +60 32070 8288 |
Location:
11. Kanna Curry House
Established in 1976, the Kanna Curry House has passed down its traditional cuisine through 3 generations the goal to provide its customers with authentic banana leaf meals and an unforgettable dining experience that will have you coming back for more. The restaurant has garnered popularity over the years because of its authentic, flavourful dishes inspired by South Indian cuisine.
| | |
| --- | --- |
| For more information: | Website | Facebook | Instagram |
| Menu: | N/A |
| Operating hours: | Open daily from 8am-8pm |
| Contact details: | 03 79550596 |
| Location: | View multiple locations here |
12. Seni SattiSorru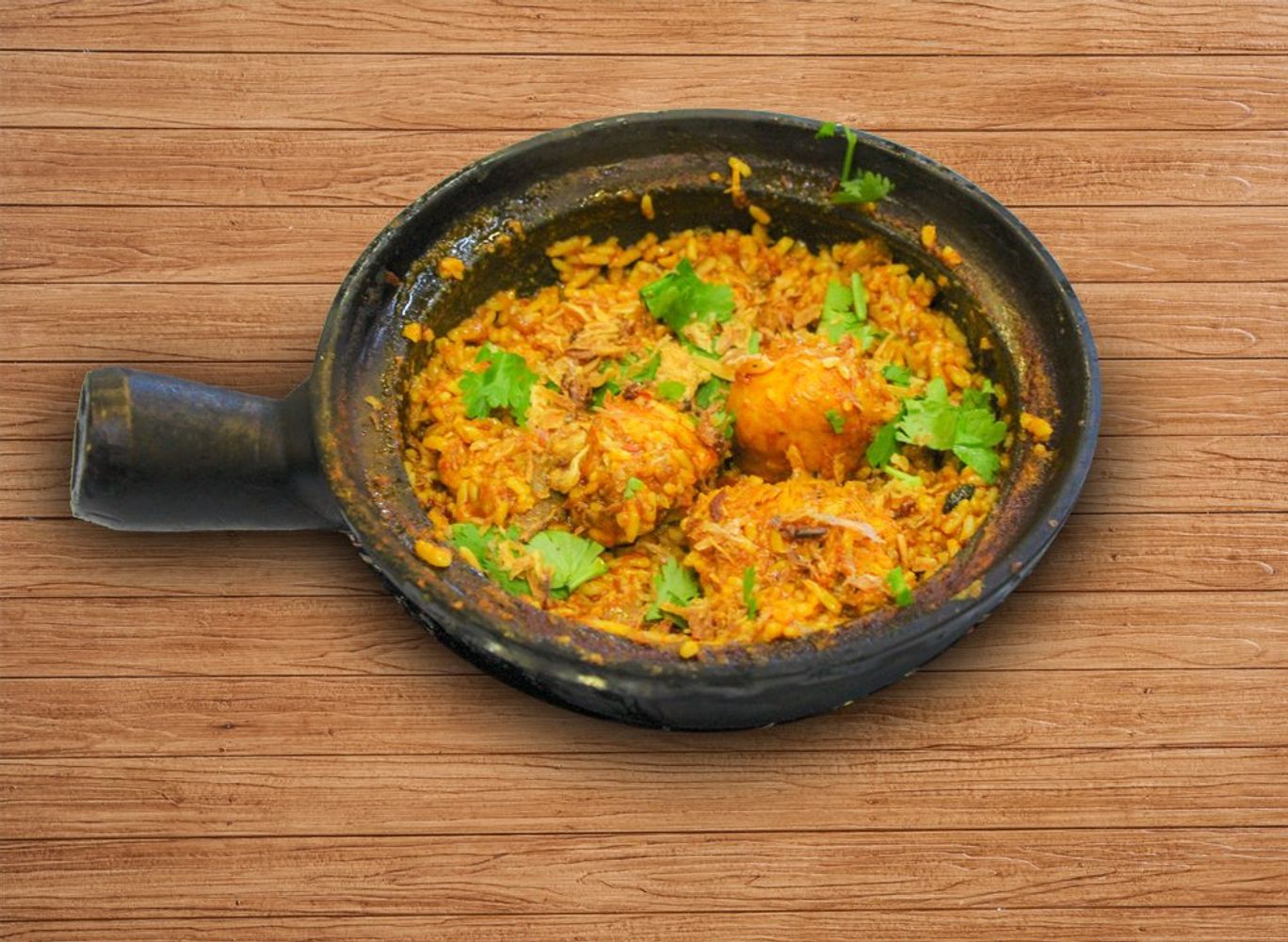 | | |
| --- | --- |
| For more information: | Website | Facebook |
| Menu: | View here |
| Operating hours: | Tues – Closed | Mon, Wed-Sun 12:30 PM-08:00 PM |
| Contact details: | 03 79550596 |
| Location: | View multiple locations here |
From its name, this Indian restaurant specialises in serving Indian rice and soup on a clay pot. The pots originate from India where they mix in over 15 spices and goodness before they serve them to you. Each meal is served with complimentary cold raita. Its delicious aroma will have your stomach grumbling with its flavours that burst into your mouth at first bite.
Did you like this article? Then make sure to follow us on Facebook and Instagram for more lifestyle-related information.