One of the most beloved cuisines that have garnered fans all over the world is undeniably, iconically- Thai food. It's Thai food, and it's spicy, well-balanced, robust, and full of umami. With that, when my taste buds are craving something akin to rich, creamy, spicy soups or stir fry goodness- I turn to one place. Absolute Thai is our go-to when we're peckish for authentic food from the land of smiles a.k.a our neighbour above- Thailand!
One of the main reasons why people are so enthusiastic about visiting Thailand is because of the food. There's nothing like experiencing original meals in the nation that gave birth to such a popular cuisine, and that alone is incentive enough to travel to this amazing country.
When people experience Thai food for the first time, the flavours are the first thing they notice. There is a myriad of spices, herbs, and sauces to choose from, allowing you to create a variety of taste profiles. Each dish packs a punch, and while not all of them are spicy, they are all strong and full of delicious umami flavour. The cuisine is well-known for its use of zingy, zesty, and robust ingredients.
Let's Talk Absolute Thai
Under the direction of Sea Cuisine Holdings Sdn. Bhd., the Absolute Thai Group of Restaurants was founded in 2005. The Group's remarkable success over the last two decades can largely be due to its unwavering commitment to its timeless but uncompromising credo: the contagious passion for providing Thai food with "Hospitality with a Heart." The phrase is present throughout the Absolute Thai Group of restaurants' food and dining experiences. From the meticulous selection of ingredients to the attraction of décor, the visual spectacle of food creations, the authenticity of the menu, service delivery, and final meal consumption.
Absolute Thai's dining category includes Hot Pot and Street Food, and it caters to a wide range of food preferences. This attests to its proclivity for life and unfettered expansion since new outlets are already planned for the next few years.
Imagine the exotic blend of sweet, tangy, and spicy flavours coupled with the fragrant aroma of herbs and leaves used in Thai cuisine when you think of this restaurant. There are over 70 meals to choose from on the menu.
The Menu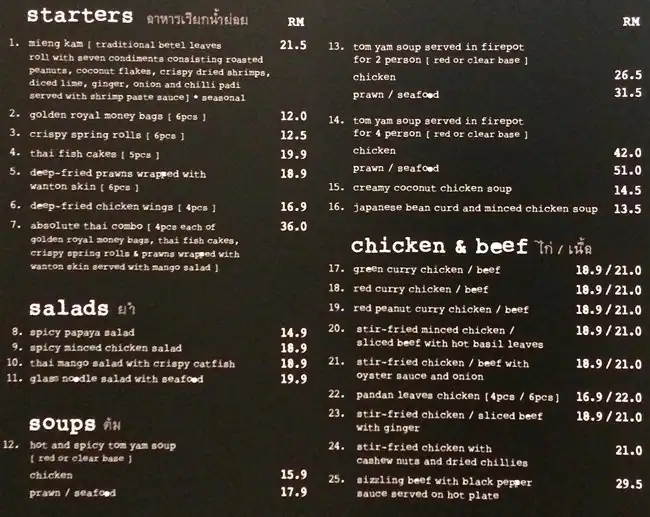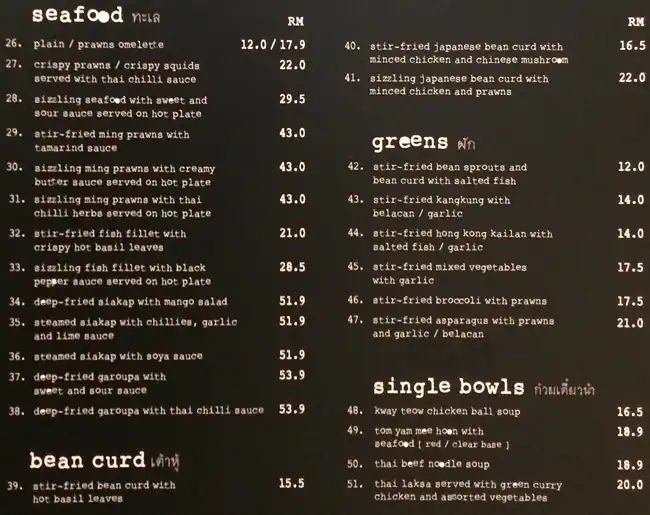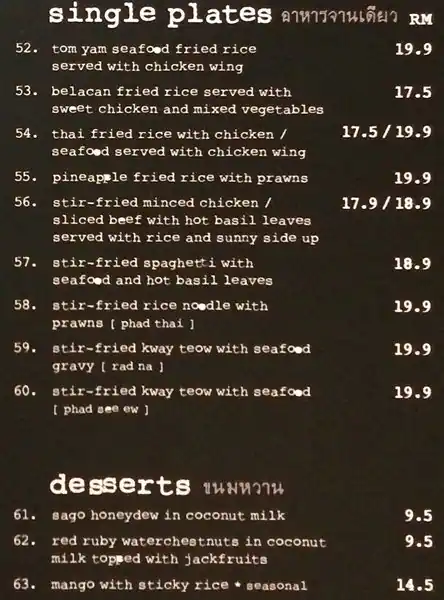 Find An Absolute Thai Outlet Near You
Address: LG-67, IOI City Mall, Lebuh IRC IOI City Mall, 62502 Putrajaya, Selangor
Operating Hours: Every day (10am – 10pm)
Contact: 03-8953 8205